About Us
The Center for Corporate Financial Research (CCFR) is an independent research and exchange platform, based at the China Academy of Financial Research (CAFR), Shanghai Jiao Tong University. Through a combination of academic research and case studies, CCFR is committed to helping industry and companies upgrade and strategically transform. We are also dedicated to assisting Shanghai in its efforts to advance as an international financial center. CCFR is working to become a top tier think-tank in Corporate Finance and to become an influential international platform for research and exchange.

Complete Portfolio of Financial Academic Services
• High-end research, advisory, and dialogue platform for government, business, and academia.
• Practical education services in corporate finance.
• Publisher of market and industry research reports.




Research Area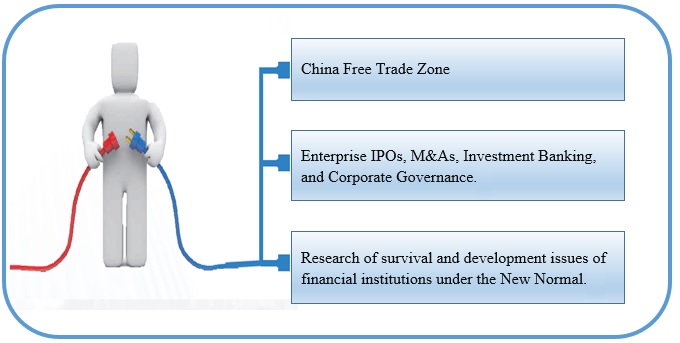 Committee Members

Chun Chang
Director General
Executive Dean, Professor of Finance, Shanghai Advanced Institute of Finance, Shanghai Jiao Tong University

Heping Cao
Chief Economist
Professor, Department of Development Economics, Doctoral Supervisor, Vice President, Institute of Digital China, Peking University

Haoliang Shi
Vice Director
Chairman of INFOTM

Jianxin Xia
Vice Director
General Manager of Ruiyin Shengjia Asset Management Company Limited

Chun Chang
Director of CCFR
Executive Dean, Professor of Finance, Shanghai Advanced Institute of Finance, Shanghai Jiao Tong University

Wenyao Wu
Deputy Director of CCFR
Ping An Trust Investment Marketing Director

Zhan Jiang
Associate Professor of Finance, Faculty Director of MF Program, Shanghai Advanced Institute of Finance, Shanghai Jiao Tong University